The Minerals Collector (Sběratel minerálů in Czech) online store has been offering samples of natural minerals for more than 10 years. We try to satisfy any mineral collector with our supply from basic specimens of a demonstrative nature to unique museum pieces. The offer is focused on Czech and Slovak stones, but in addition to them we also offer aesthetic minerals from around the world and rare species from broad mineral system. Every year we bring new pieces from deposits from different countries, we update our pages every week. All samples from our e-shop can be viewed in our shop in Korunní street 29 in Vinohrady, Prague.
We can obtain you special, unusual stones to order. Thanks to extensive experience with various samples of minerals, we can also help you determine minerals and, if necessary, determine their price. We work closely with professional institutions and other dealers in the Czech Republic and abroad.
This stone shop was founded and operated by Petr Černý. Petr has been collecting minerals since his childhood, and his father, also a mineral collector and geologist, introduced him to this lifelong hobby. Petr studied mineralogy at Charles University and continues to devote himself entirely to stones, as a collector, mineralogist and dealer. His wife Blanka actively supports him in this.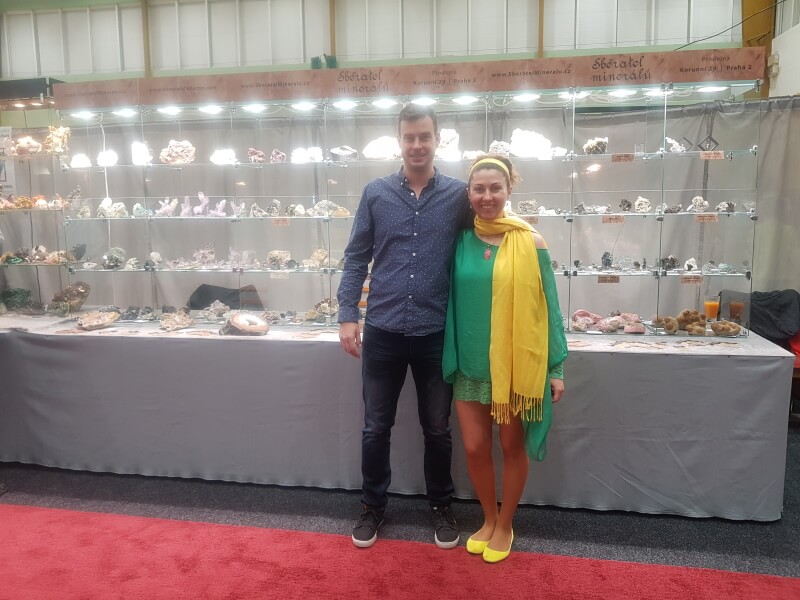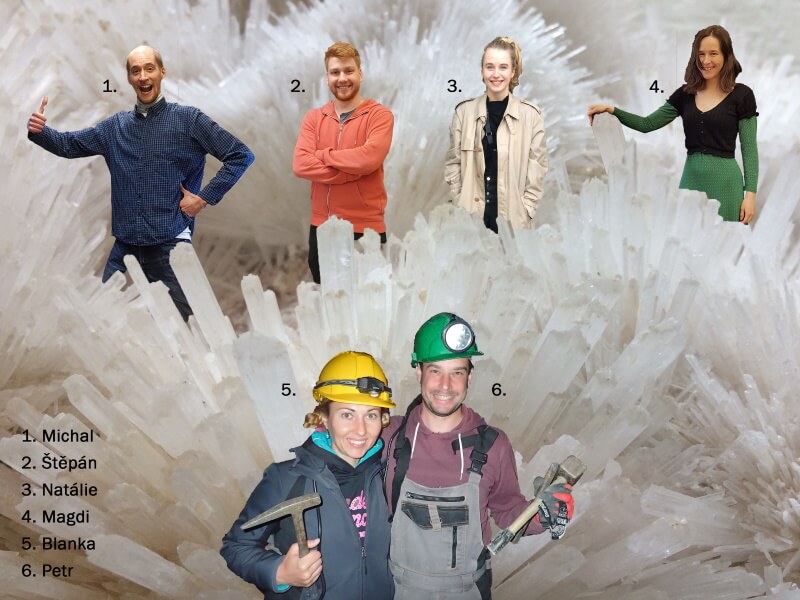 All other members of the team that you can meet in our store are educated geologists or are well versed in the issue of minerals. They are:
Magda Hrnková
Natálie Szegényi
Michal Raisigl
Štěpán Jaroměřský
We attend a number of foreign mineral shows and exhibitions, as exhibitors we traditionally participate in the largest Czech mineral show in Tišnov, at this exhibition you will find us in the middle of the sports hall.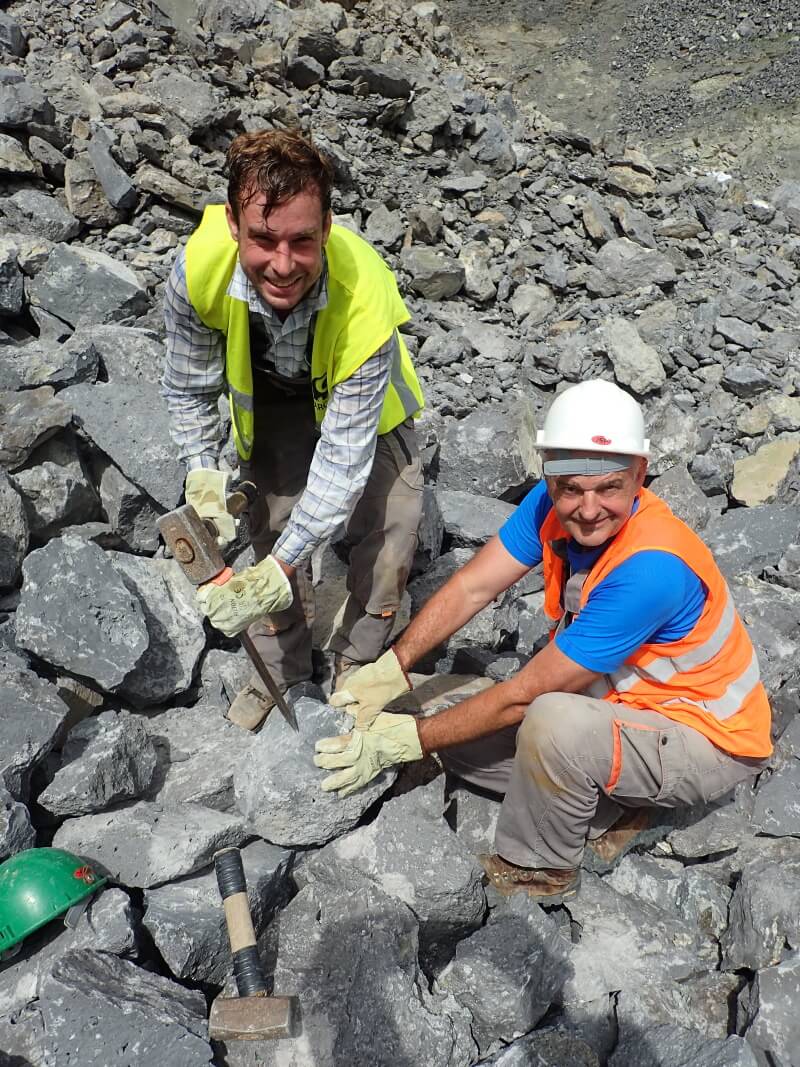 Petr with his father Pavel